Data is the fuel to create amazing, dynamic campaigns. From counting down to the launch of a movie, changing an ad to reflect a local team winning the Premiership to changing the language of an ad in an airport to reflect the destination of the next departing plane; all of this is only made possible with access to live data.
Your audience's mood & mindset changes throughout the day, but in most cases the creative doesn't. We can work with an almost limitless supply of data to ensure that a brand's message is always relevant, whatever the moment.
There are a number of different ways to access data for use within a dynamic campaign.
Our platform is built to connect with data from any source.
An external data set made available with "free-to-use" access. Whilst free there can be limitations in how the data can be used.
Specialist companies provide their data in the form of a paid for service. The cost to access the data can vary drastically depending on the type of data and the amount used.
Most brands are sitting on a lot of really interesting data that can be used to enhance a dynamic campaign such as live pricing.
Below shows the wide variety of our most commonly used data sources.
Weather
Use temperature and weather conditions to trigger or feature within your ad.
Time/Day
Time and day are used to create a custom schedule, dayparts that work for you. Time is also used to create countdown within a poster.
Location
Deliver
location
specific content to each poster site, including shout outs, grouped by city, town, custom clusters or even individual panels.
Social
Social content can be added within the ad either as pre-supplied content or by a pre-moderated API.
Transport
Using train or bus timetable data to trigger ads that provide contextually relevant and targeted messaging at high dwell time transport locations.
Editorial
A
 flexible newsroom approach or reacting on the fly to events u
pdate headlines and copy during the campaign.
Traffic
Trigger ads to optimise the brand message around the current traffic conditions as well as the driver's mindset.
Airport
Display dynamic content within an ad using flight data that aligns the brand message with the audience environment and travel mindset.
Where Data meets Creative
What really excites us, is how we can use data to bring a brand's creative concept to life on DOOH, and make it work harder.
We can do this in two different ways:
Triggering Different Creatives
One of the most common ways to use data is to have it automatically trigger which ad, or piece of content, is displayed. Data triggers can work in isolation but have the potential to be combined to create even more specific trigger conditions.
For example, Gore-tex triggered a specific message by Weather Conditions.
   • "Play Advert 1 when it's raining."
   • "Play Advert 2 when it's windy."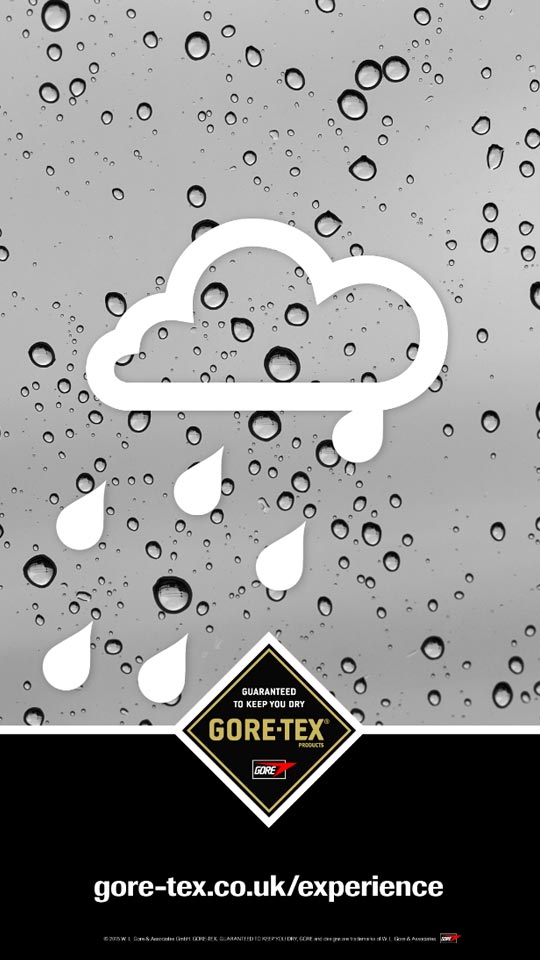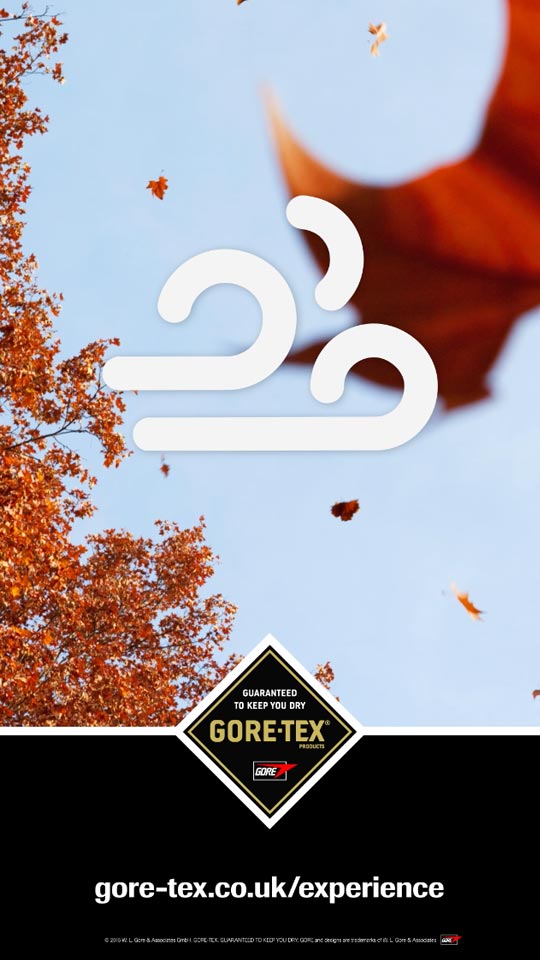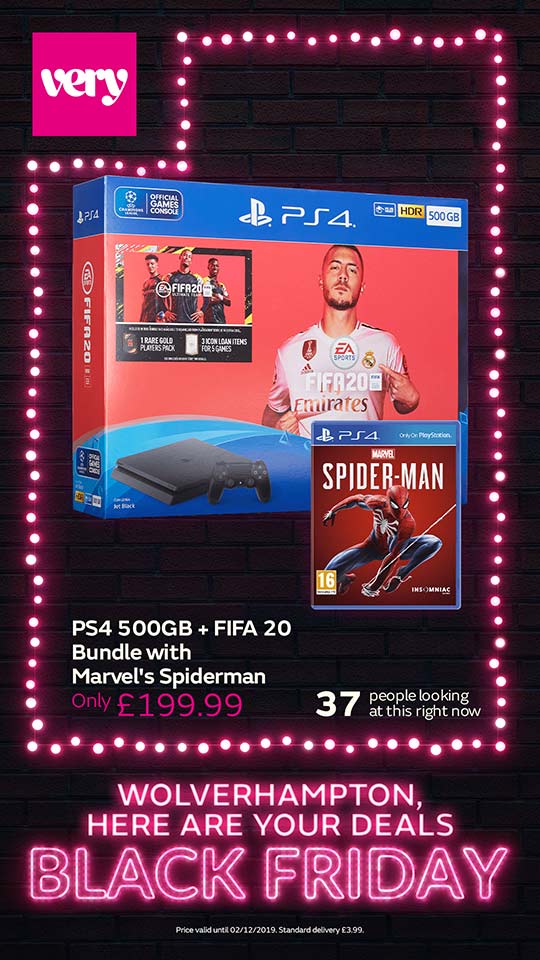 Using data to update the content within a digital poster allows you to create hyper-relevant messaging. Data can be pulled directly into a dynamic poster in the form of an updatable text field. Data can also be used to update image or video content. Social media content can, for example, be used to update an ad with UGC from a social feed.
For example, on Black Friday, Very display Location, relevant offers with the Live Price and a running total of how many products have sold in the past 24 hours.
Corona Project Paradise – Waterloo Motion
Working with Liveposter couldn't be easier. Our expert teams have been created to help you at every step of the dynamic process; from understanding how dynamic can help your business and idea generation all the way through to the supply of specific assets and delivering to different signage solutions. Read on to find out how we can help you.
The Liveposter platform is currently compatible across over 150 networks globally. The majority of these networks run a standard signage platform such as Broadsign or Scala, but naturally, many other media owner platforms use other systems – and in some cases a media owner may deliver content via an inhouse purpose-built platform.
Regardless of the signage software, our delivery team work with you to understand your system requirements. Following this process, we are able to then build and deliver a custom file specific for your screen network.
Our delivery team will work with you to run through a series of tests to ensure the LPAC file is delivering test assets in the correct manner.
There are a host of different ways in which we can deliver content to run via LPAC. This includes hosting content on our FTP, pushing content on your FTP or publishing via a URL. These options come with different pros and cons which we can discuss to find a solution that's right for you.
The Liveposter Ad Container
Liveposter Ad Container (LPAC) is an app developed by Liveposter that integrates with media owners' technical platforms. It's the vehicle that allows dynamic content to be published by Liveposter to a media owner's poster network. LPAC is a reusable dynamic file, supplied as HTML5. Campaigns delivered through LPAC benefit from reduced testing times as the LPAC file is already tested on a media owner's system.
Liveposter enables brands to fully exploit dynamic digital out-of-home advertising by using data to create, update and schedule adverts over the course of a day, a week or long-term laydown.
We make brands' campaigns more relevant, more engaging and more effective. And relevance is the key to grabbing and retaining customer attention.
The Liveposter platform is fully compatible with all major DOOH media owners, giving you not only the ability to ensure you are playing the most effective advert at the right time but crucially at scale.
Speak to your audience in a more engaging way
Run dynamic at scale across your entire OOH plan
Increase the effectiveness of your campaign
Liveposter broadens the scope of what is creatively possible on digital out-of-home. Instead of being limited to supplying a linear image or movie file, with dynamic creative agencies can develop and execute more engaging creative concepts.
The Liveposter Editor, our in-house platform for template design and creation, will replicate agency designs perfectly. This includes sequencing, animations and effects, and fonts and colours – outputting in up to 4K if required. Templates can also output using responsive design, heavily reducing the number of creative adapts required from a creative agency.
Each campaign is managed by a dedicated production manager. All assets are supplied to one contact, saving you the need to deal with and supply content to multiple media owners. 
It's great to have dynamic specific assets, we can help you make the most of your existing assets to make a great dynamic campaign.
Running a dynamic campaign is a collaborative effort, we're here to make it happen.
Liveposter's in house design studio offer full in-house creative services.
Dynamic OOH has been a driving force of change within the out-of-home (OOH) sector for the past 6 years, and will continue to be so in the foreseeable future. And it comes as no surprise why; Dynamic makes your OOH campaign work harder, ensuring that the most relevant creative is always displayed, whatever the moment.
Media planning is constantly evolving, using data intelligently across all media channels to deliver more effective campaigns. Liveposter enables you to extend your data and digital content strategies into an additional channel, providing extra value to the media plan.
Dynamic adds value
to your campaign
Communicate the value
to all key stakeholders
Get creative agencies
on board early